CPA firm with years of experience with various companies in many industries. Our team's knowledge and work ethic are incomparable, and have meticulous detail in working for this firm. For this reason we specialize in Medicare, Medi–Cal & Medicaid Hospital, SNF, HHA, Hospice, RHC and DMH cost reports with submissions each year. We also have an excellent history with HUD audits serving several of our clients every year.
We specialize in tax preparation, assistance, advice, consulting, research, and bookkeeping. Experience with individuals, corporations and partnerships ranging from start-ups to multi-million dollar companies. We also have experience with many types of tax software such as QuickBooks, ProSeries, Vertex, OneSource, etc., as well as the necessary research tools to answer any questions you may have regarding Federal, State/Local, and International tax.
We also have a Preparer Tax ID Number (PTIN), which means we are qualified to prepare tax returns and sign them as a paid preparer. All returns are prepared and signed by me which means you'll be getting the comfort of a CPA preparing AND signing your return. I am also a registered e-file provider. My credentials are included in the Certification Section as a registered CPA in California.
As managing partner of Chatsworth CPA, my goal is to help individuals and businesses cut through the complexity and help them make better decisions. Service Areas: Tax – I work with individuals, estates, trusts, and all types of businesses to complete their tax returns, maintain compliance with regulations, understand reporting requirements, plan for events and transactions, and create plans to reduce the amount of taxes paid overall. Financial Analysis and Planning – I work with companies to provide them with the expertise of a CFO on a part time, project, or as needed basis. including, specific projects, evaluating divestitures/restructuring, equity raising, venture capital funding, and refinancing, cash flow, and working capital analysis. Business Plans – I work with start-ups and established businesses to write business plans for additional capital investment, loans from SBA and banks, and as a general strategy road map. Turnarounds & Restructuring – I work with small businesses to turnaround their operations by stabilizing cash flow, finding inefficiencies, and improving overall performance. I also work with businesses to restructure their operations or company structure for optimal performance. CFO Services – I work with small businesses to provide CFO level services on a part-time or as needed basis. I provide what is needed at a much lower cost than a full-time CFO.
My overall goal is to create long-term relationships with my clients. I use my experience with varied companies and people to help my client reach their goals especially in the healthcare industry and those needing Housing and Urban Development (HUD) audits.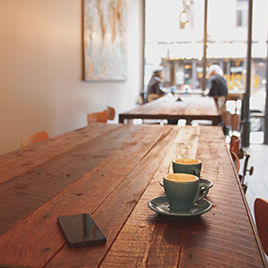 VALUES
Our firm provides amazing service to our clients because we are dedicated to the three principles of professionalism, timeliness and excellence. We will try to answer all of your financial and tax related questions.
PROFESSIONALISM
Our firm is one of the fastest growing firms in the area. By combining our experience, skill and knowledge of our staff, each client receives close personalized attention.
Standards, speed and specialization staff members mean the difference between our exceptional service, and the competitors. Each and every client is treated with the sophistication and synergy of our entire firm.
TIMELINESS
Our firm is quick yet meticulous. Businesses who choose our firm believe in our useful advice and precise calculations. Our financial services are relied upon by all sectors from individuals, online companies, to your typical large and small businesses and agencies.
To see a listing of our services, please take a moment and look at our services page. Our referral business is booming and this incentive sustains our growth and reiterates our professionalism and hard work. Through dedication and commitment to excellence, we have earned the respect of the businesses and financial communities.
EXCELLENCE
We take pride in the quality of the service we provide and the work that leaves our hands. The standards our firm's reputation forces the demand on ourselves.
We take special steps to ensure that we gain your trust and to be available to provide insightful financial advice helping our clients reach their goals. Our staff all have degrees and obtain continuing education each year to fulfill the demands of the changing financial platforms.