BUSINESS SERVICE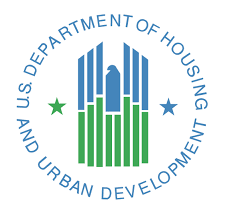 HUD AUDITS
HUD audits are performed on HUD-assisted multifamily housing projects owned by business entities and nonprofit entities.  The drafted financial statements will comply with both generally accepted accounting principles and HUD's requirements, based on an audit of the financial statements in accordance with both generally auditing standards and generally accepted government auditing standards.  The HUD Audit also includes the audit results in reporting on the project's compliance with laws and regulations affecting HUD-assisted programs.
Specialty Service:   We are proud of our extensive experience in providing HUD auditing services for property managers and owners — including those who must follow the specific compliance requirements of Housing and Urban Development (HUD).
In addition to providing the audit, our clients are assured of timely filings because of our advanced technology that allows us to provide direct transmission of HUD data to the Real Estate Assessment Center (REAC).  For not-for-profits receiving Federal funds, we provide OMB Circular A-133 Audits that comply with the specific requirements outlined by the U. S. Office of Management and Budget.
We specialize in:
* Housing and Urban Development (HUD) Assisted Projects
* Audits & Compliance Audits of:
Supervised Mortgages
Non-supervised Mortgages
Loan Correspondents
Lenders
OMB Circular A-133 Non Profit Projects
We have an experienced HUD Auditor team
If you would like to receive more information about our HUD Audit services, please call or email [email protected]
MEDICARE/MEDI-CAL COST REPORTS
Medicare Cost Report Preparation
Medicare cost report preparation is a complex, ever-changing and exacting legal obligation. Since both compliance and accuracy in Medicare cost reporting are key to uninterrupted and maximized CMS reimbursements, it is of crucial importance to the financial health of your organization. BUSYCPA is one of the biggest Medicare reimbursement and cost report services in the nation (we provide Medicare Cost Reports for many states and territories). With over 15 years of Medicare cost reporting experience, our team has the expertise that you need to turn your Medicare cost report preparation into a seamless and inexpensive opportunity to optimize your revenue.
Medi-cal Cost Report Preparation
We have been preparing Medi-cal cost reports for over 15 years. Our staff attends regular training in the preparation of Medi-cal and other CMS cost reports to ensure that you receive accurate and timely reports. We also prepare your "Crosswalk" which ties your books to the cost report and provides an audit trail. We can prepare your annual cost report, schedules, and electronic submission file. We prepare California Cost Reports for the Medi-Cal program for the following healthcare providers:
Nursing Homes / Skilled Nursing Facilities (SNF)

ICF/MR Programs
NEW BUSINESS FORMATION
Thinking of owning your own business?
Opening your own business is exciting and thrilling. It's everything that comes after the excitement and thrill has worn off that dictates whether a small business will make it or not. It's up to you to maintain and stretch out the "thrill and excitement" period forever.
A methodical plan of action is needed to fulfill your dream or goal of being your own boss and running a successful business. Success lies in the approach you choose to take. We help you avoid the common pitfalls that many new small business owners make when starting their new venture.
We help you…
Prepare an initial business plan to clarify your marketing, management, and financial plans.
Determine your start-up capital needs.
Identify sources of start-up capital and backup sources if needed.
Evaluate and quantify your borrowing power so you know how much money you can get your hands on if needed.
Select a business structure that best fits your needs by evaluating tax advantages, legal exposure, ease of operation and portability should you need to relocate.
Select the right accounting software by evaluating your budget, needs and hardware.
Prepare a Cash Flow Budget so you know exactly how much money you need to keep the business alive each month for the first few years. Unplanned cash requirements are always emotionally painful.
Establish billing and collection procedures to maximize your cash flow.
Establish procedures to monitor and control costs.
Setup a home office so you can maximize your tax deductions.
Prepare and file all required state and local licenses and permits.
Prepare and file your application for your Federal Employer Identification Number.
Provide payroll and payroll tax filing when you bring on your first employee.
Comply with employment laws so you don't get hit with fines and unhappy employees.
Identify your business insurance needs.
Develop a solid Partnership Agreement. This is an extremely important document for all new partnerships and will help prevent a tremendous amount of financial and emotional problems down the road.
Let us help you succeed by getting your new business off to a good strong start. Please complete the form below to learn more about our New Business Formation Services.
NON-PROFIT ORGANIZATIONS
We can help you setup and maintain your non-profit organization's tax-exempt status by handling all the IRS reporting for you.
Each year the IRS requires most tax-exempt organizations to submit the Form 990 and its relations, which includes the following items.
Income Statement with very specific revenue and expense categories like donations, salaries, postage, rent…
Balance Sheet with specific categories like cash, accounts receivable, accounts payable…
Functional Expense Statement with all the expenses allocated to either program services, fundraising, or operations.
Individual Program Expense Statement that reports all of the expenses for each program or service like seminar programs or educational mailings.
Revenue Support Schedules that detail the organization's sources of income in specific categories like charitable donations, membership fees, investment income.
The IRS uses these very specific revenue and expense classifications to determine if your organization will retain its tax-exempt status. So it's imperative that you build your accounting system around these revenue and expense classifications.
Here's what we do for you…
Review and compile your financial statements
Design, install, and maintain your Accounting System
Weekly, bi-weekly, or monthly payroll preparation
Payroll Tax Preparation and Deposits
Provide training for your accounting personnel
Complete and file your non-profit status application
Provide training for your board on non-profit financial statement usage and effective budgeting practices
Prepare and file the 990 and 990T tax forms
Prepare your initial start-up documentation, including incorporation, federal employee identification number (FEIN), and payroll setup with federal and state agencies.
Churches: We prepare the pastoral housing allowance and other required benefit documentation to meet the complex dual status of ministers.
If you're starting a new not-for-profit organization we can help you prepare your organization's 501 (c)(3) application for tax-exempt status.
Here's what's needed…
Articles of Incorporation containing the Exempt Purpose Statement as described in IRS Code section 501(c)(3) and defined in Treasury Regulation 1.501(c)(3)-1 Paragraph d and the Dissolution Statement described in Treasury Regulation 1.501(c)(3)-1 Paragraph b subparagraph 4 ("Organizational Test").
Employer Identification Number
By-laws of the Organization
Minutes of Board Meetings
Names, Addresses, and Resumes of Board Members
Names and addresses of all Active Members
Inventory of Assets like cash, furniture, equipment, property, pledges…
Inventory of Liabilities like mortgages, accounts payable, loans…
Rent/Lease Agreements and Contracts
Revenue and Expense Statements for the last four years or as far back as possible if your organization has been in existence for less than four years.
Written Reason for Formation and History of the organization.
Organization Mission Statement or Statement of Faith or Beliefs for Churches and other Religious Organizations.
Organization Activities, Operations and Programs Documentation including your statement of purpose & operations, food programs, fundraisers, flyers/brochures/pamphlets…
Financial Support Documentation including all sources of revenue like contributions, tithes, offerings, fundraisers…
Fund Raising Program Descriptions
IRS Processing / Filing Fee
PART TIME CFO
Growing businesses often reach a point where they need professional financial advice, but can't afford a full-time CFO or controller.
If you're fortunate enough to be in this position then we have the perfect solution for you. Our Part-Time CFO service gives you a professional financial manager who works with you to help guide your business to success.
The cost of hiring a full-time CFO can range from $60,000 to over $100,000 per year plus bonuses and benefits. Our Part-Time CFO services provides you with experienced support at a small fraction of that cost.
Here's what you get with our Part-Time CFO services…
More time to focus on new services, new customers and other core business issues.
Better understanding of the financial side of your business. So you have less surprises and more control over the money.
Improved decision-making capabilities from clearly seeing the hard and true numbers of your business.
A readily available sounding board to help you with those tough business decisions and help you clarify your business plans.
The comfort from knowing that a professional is overseeing, protecting and constantly improving the financial side of your business.
A professional who establishes strong financial controls in your business to reduce employee theft and increase profits.
Training and managing your accounting staff.
Improved quality and timeliness of financial information.
Budget preparation and monitoring.
Profitability analysis by service or product line.
Tax saving strategies.
Trend analysis.
Assistance in defining long-range plans and the quantification of goals.
Cash management.
Liaison with bankers, attorneys, vendors, insurance agents, etc.
Assistance in obtaining financing from banks, including assistance with negotiations.
Review/negotiation of insurance policies.
Development of company accounting procedure manuals.
Analysis of equipment purchases, expansions, etc.
Mergers and acquisitions assistance
Custom designed collection policies and procedures
PAYROLL
When it comes to paying employees, laws and the IRS have made the payroll function a time consuming nightmare for the small business owner.
Small business owners spend an average of eight hours a month performing payroll functions. That's 12 full days a year that could be spent generating sales, prospecting new business opportunities, improving products or services, or servicing customers.
We offer payroll solutions that meet your business's needs and enable you to spend time doing what you do best–running your company.
Why Outsource Your Payroll…
It's Cost Effective
Use your staff more efficiently by letting us handle payroll and the associated legal details. Reduce overhead by removing the need to hire specialized employees.
It's a Time Saver
Our payroll service eliminates the burden of customizing, updating and maintaining your own payroll system–no more data entry, no more researching updates or new laws, no more worries.
Worry Free Payroll Tax Filing
Eliminate the risks of calculating and filing your own payroll taxes by having professionals do it for you. Federal, state and local payroll tax laws are frequently changing and becoming more complex.  How much time do you want to spend  learning all the rules and keeping your information up to date?
Allows You To Focus On Core Competencies
Our professional staff allow you to focus on the core competencies of your business. We are accounting professionals–you get the experts working for you and with you.
Comprehensive Reports
You get a wide variety of user-friendly and accurate payroll reports. For a nominal fee, we will include union reports, certified payroll, workers' compensation reports and much more.
Get the Payroll Solution That Best Fits Your Needs.
We know that when it comes to payroll service – no one size fits all. That's why we offer the following 3 custom payroll processing options.
Comprehensive Payroll Services
Our Comprehensive Payroll Service takes care of all of the payroll processing for you, so that you won't have to. You get…
Your payroll checks prepared and printed on-time, every-time.
All of your payroll checks are laser printed on "blank" check stock to ensure maximum security and meet the micro encoding standards as set forth by the Federal Reserve System.
Free Direct Deposits
Worry Free IRS and State tax reporting as well as EFTPS tax deposits.
User friendly, and easy to understand monthly, quarterly, and annual payroll tax reports, including W-2, W-3 and 1099 forms.
Detailed reports on your employee's vacation, sick days, and personal days accruals.
Creation and filing of the required new hire reports
Your payroll records maintained in tip top shape.
After-the-Fact-Payroll Services
We will take your manually-prepared payroll records and other payroll information and post this information to our data files, so you get…
Worry Free IRS and State tax reporting as well as EFTPS tax deposits.
User friendly, and easy to understand monthly, quarterly, and annual payroll tax reports, including W-2, W-3 and 1099 forms.
Detailed reports on your employee's vacation, sick days, and personal days accruals.
Creation and filing of the required new hire reports
Your payroll records maintained in tip top shape.
Online Payroll Processing
You can enter your employee's hours and earnings securely online and get…
The ability to instantly print payroll checks on your own printer.
Free Direct Deposits
Worry Free IRS and State tax reporting as well as EFTPS tax deposits.
User friendly, and easy to understand monthly, quarterly, and annual payroll tax reports, including W-2, W-3 and 1099 forms.
Detailed reports on your employee's vacation, sick days, and personal days accruals.
Creation and filing of the required new hire reports
Your payroll records maintained in tip top shape.
Custom Payroll Reports Service
There seems to be an endless amount of special reports Government agencies require. We can prepare the following reports for you.
Worker's Compensation Audits
Unemployment Claims
Social Security Audits
Child Support Audits
W-2 and W-3 processing
1099 and 1096 processing
Preparation/assistance with Federal and State registration forms
How much do we charge?
In order to give you an accurate price for our payroll services we need to know a little more about your business and what services you're interested in. Our prices are very affordable
SMALL BUSINESS ACCOUNTING
Small business owners have more important things to do than the tedious work of balancing books. BusyCPA takes this burden off your hands so you can get back to what matters most- generating profits.
We'll make things right each month or quarter…
Our services include:
Reconciling your bank account
Generating an income statement
Generating a balance sheet
Cleaning up your general ledger
Providing unlimited consultations
These tasks form the solid foundation of your small business accounting system. You can customize the package of services you receive by adding payroll, tax planning, tax preparation, or any of our other services.
Bank Reconciliation
Reconciling your business checking account each month allow us to keep your bank account, accounting, and taxes up-to-date.
Having us reconcile your account each month allows you to…
Identify lost checks, lost deposits and unauthorized wire transactions.
Detect and prevent excess/unjustified bank charges and ensures transactions are posted correctly by your bank.
Detect and prevent embezzlement of funds from within your company.
Know how your business is doing? You can't really know unless all accounts are reconciled and properly accounted for on your financial statement.
Manage your cash more effectively. Proper management of funds not only saves money, it makes money for you.
Protect yourself. By timely reconciling and promptly objecting to your bank about any unauthorized, fraudulent or forged checks presented to your bank and paid by that bank, you can relieve your agency of responsibility for the shortfall and transfer the risk to the bank. This reason to reconcile alone should be enough. Crime exists.
Sleep Better. You will sleep more peacefully at night knowing your bank accounts are reconciled, in balance and that all escrow funds, accounts, checks and disbursed funds are properly accounted for.
Income Statement
An income statement, otherwise known as a profit and loss statement, basically adds an itemized list of all your revenues and subtracts an itemized list of all your expenses to come up with a profit or loss for the period.
An income statement allows you to…
Track revenues and expenses so that you can determine the operating performance of your business.
Determine what areas of your business are over-budget or under-budget.
Identify specific items that are causing unexpected expenditures. Like phone, fax, mail, or supply expenses.
Track dramatic increases in product returns or cost of goods sold as a percentage of sales.
Determine your income tax liability.
Balance Sheet
A balance sheet gives you a snapshot of your business' financial condition at a specific moment in time.
A balance sheet helps you…
Quickly get a handle on the financial strength and capabilities of your business.
Identify and analyze trends, particularly in the area of receivables and payables. For example, if your receivables cycle is lengthening, maybe you can collect your receivables more aggressively.
Determine if your business is in a position to expand.
Determine if your business can easily handle the normal financial ebbs and flows of revenues and expenses?
Determine if you need to take immediate steps to bolster cash reserves?
Determine if your business has been slowing down payables to forestall an inevitable cash shortage?
Balance sheets, along with income statements, are the most basic elements in providing financial reporting to potential lenders such as banks, investors, and vendors who are considering how much credit to grant you.
Maintaining a Clean General Ledger
The general ledger is the core of your company's financial records. These records constitute the central "books" of your system. Since every transaction flows through the general ledger, a problem with your general ledger throws off all your books.
Allowing us to review your general ledger system each month allows us to hunt down any discrepancies such as double billings or any unrecorded payments. Then we'll fix the discrepancies so your books are always accurate and kept in tip top shape.
STRATEGIC BUSINESS PLANNING
A Strategic Business Plan is much more than a tool to obtain financing. If you still have all your plans and ideas locked up inside your head, preparing a strategic plan can help you clarify your company's direction. It can ensure that your key leaders are all on the same page, and keeps both management and staff focused on the tasks at hand.
A Strategic Plan is often needed when…
Starting a new venture, product or service
Expanding a current organization, product or service
Buying a new business, product or service
Turning around a declining business
The Strategic Plan provides a blueprint, describing your company, its products, the competitive environment, management team, financial health, and business risks.
The plan allows you to…
Identify and describe the target customer profile, features, advantages and benefits of your new venture, product or service.
Justify that your plans are credible by fully researching the need being filled with your new venture.
Develop marketing plans including full descriptions of targeted promotional campaigns with implementation timelines. You also get to examine market conditions, the nature of your customers, as well as your competitors, sales potential, and projected results of your promotional campaigns.
Develop staffing plans including identifying the key players, skills, attitudes and expertise needed to build the venture.
Develop management plans including full descriptions of management systems and timelines for implementation.
Develop financial plans including projected startup costs, operating costs, revenue, profits, and break-even analysis for the first 3 to 5 years.
Projected financial plans allow you to effectively predict upcoming problems, or prevent them. In other words, the perspective gained through your Strategic Business Plan can make a significant contribution to your company's success, and help you get the funding you require. In fact, most lending institutions and private investors will not even talk to you without a solid financial plan.
Identify building and equipment needs including vendors and cost estimates.
Formulate company milestones including timelines for upcoming products and services in development.
Remember: Failing to plan is planning to fail.
Let us help you develop a powerful Strategic Business Plan that drives your business to the level of success you deserve.
TAX RETURNS
The income tax form that you will need to file for your business depends on the business entity that you established when you started your business. You will need to review your business records to see what entity you formed and follow the IRS' guidelines on how to report your business income.
The tax filing requirements differ for each type of entity. The business entities available to those starting a business are sole proprietorship, general or limited partnership, C corporation, S corporation, limited liability company (LLC), and limited liability partnership (LLP). While there are many tax and non-tax issues to consider when choosing a business entity, here is a general summary of the income tax filing requirements for each entity.
Sole proprietorships do not need to file a separate tax return. The sole proprietorship's business activities (i.e., the income and expenses of the business) are reported on Schedule C or Schedule C-EZ (Profit or Loss from Business) of the owner's individual income tax return (Form 1040). Any net income that is shown on Schedule C is taxed as ordinary income on the owner's tax return. Any net loss reduces the owner's ordinary income.
Income from partnerships and LLCs are passed through to the individual partners of the partnership or members of the LLC and taxed at the individual level. Partnerships and most LLCs do not need to file an income tax return. However, these entities are required to file an annual information return (Form 1065) providing the IRS with information on the payments made to their individual partners and members. The IRS compares the information from these filings to the individual's tax returns to ensure that the payments are being included as income.
Corporations and their owners/shareholders are required to file separate income tax returns (Forms 1120 and Form 1120S). For tax purposes, there are two types of corporations: C corporations and S corporations. Income generated by a C corporation is subject to taxation at the corporate level and the individual level. Pre-tax income is taxed at the corporate level and dividends paid to shareholders are taxed at the individual level.
An S corporation is a corporation that has made a special election to allow it to be treated as a corporation for legal purposes but a pass-through entity (like a partnership) for income tax purposes. The income from an S corporation is passed through to the individual shareholders of the corporation and taxed at the individual level. However, an S corporation is required to file a separate tax return (Form 1120S).